Co-Curricular Activities
Since the school opened in 2017 we have challenged ourselves to deliver a wide range of co-curricular opportunities that appeal to all of our students.
Sports Clubs
We utilise our partnerships with Grasshoppers RFC and Wycombe House CC to provided rugby, football, athletics and cricket clubs for all year groups. We have a long standing partnership with London Youth Rowing who provide competition pathways for our indoor rowing clubs, and opportunities for students to learn to row on water at Osterley Park. We have also established ourselves within the Borough as a leading school for Table Tennis, and regularly compete at London and Regional level through the Jack Petchey Foundation competitions.
With our brand new Sports Hall we will be able to offer Basketball cl
ubs and will be developing links with Richmond Knights Basketball Club to provide a performance pathway for our students. We will also use the space for Badminton and Volleyball clubs, and the indoor cricket nets to support our existing cricket clubs
Alongside our Sports Hall, we have a Fitness Suite equipped with cross-fit equipment including TRX straps, kettle bells, slam balls, medicine balls, olympic barbells, dumbells and weights racks. As well as six Concept 2 rowing ergs to support our indoor rowing sessions.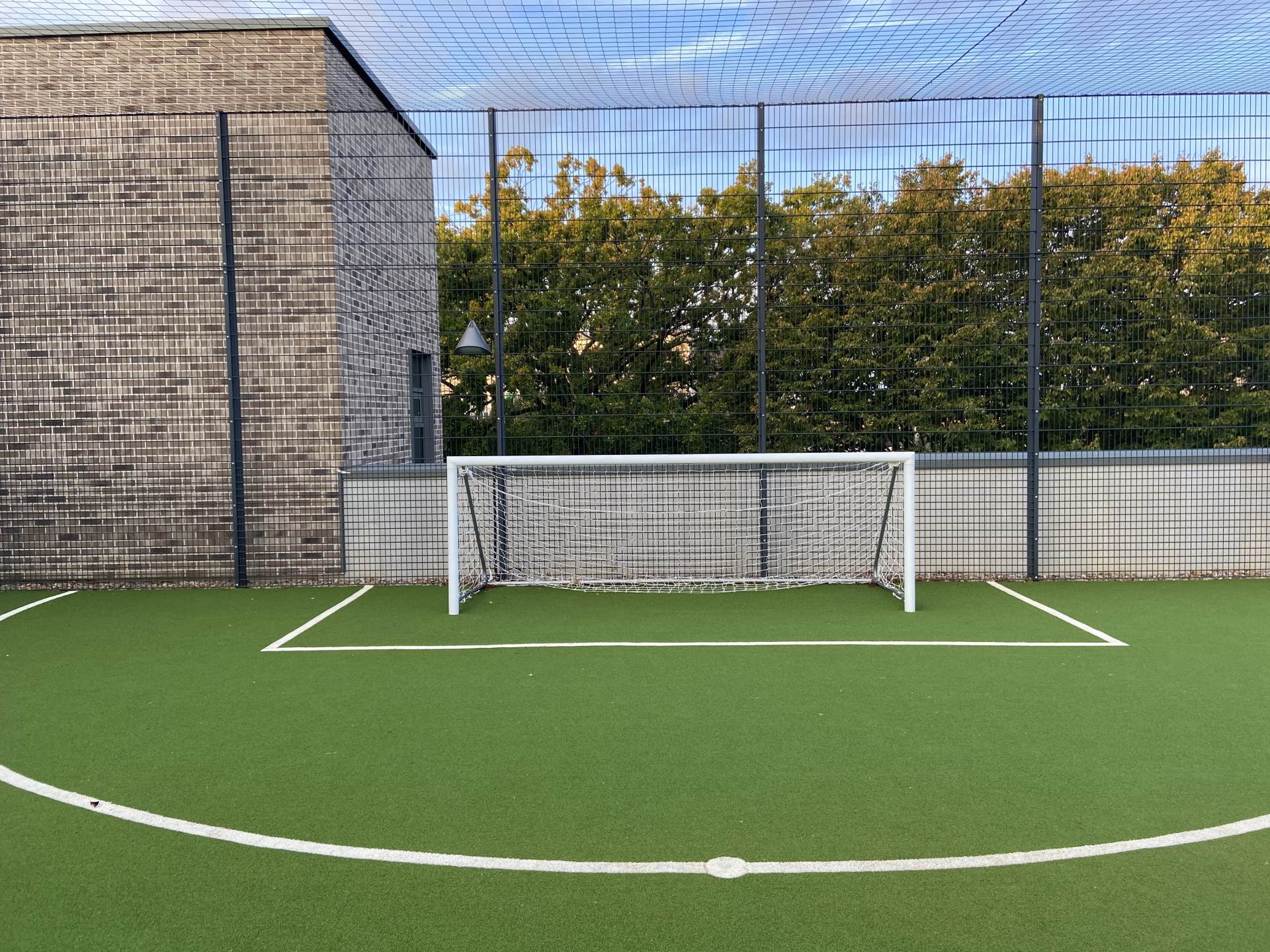 Our Sky Pitch on the roof of the sports hall is a 5-a-side football pitch with an all-weather artifical grass surface for use by students at breaktime and lunchtime, as well as for co-curricular clubs throughout the week. We also have 6 outdoor table tennis tables and an outdoor basketball court for students to use to practice their skills outside of lessons. Our 'trim trail' provides students with the opportunity to maintain a healthy, active lifestyle around the school site.
Extra provision to support our athletics clubs means that we now have competition grade indoor high jump mats, and an outdoor long/triple jump pit. Our staff will look to focus on developing the school as a "jumps" specialist school over the next 3-5 years with students competing in local, regional and national schools competitions by 2025.
PE EXTRA CURRICULAR CLUBS AUTUMN TERM 1 2023-24
Performing Arts Clubs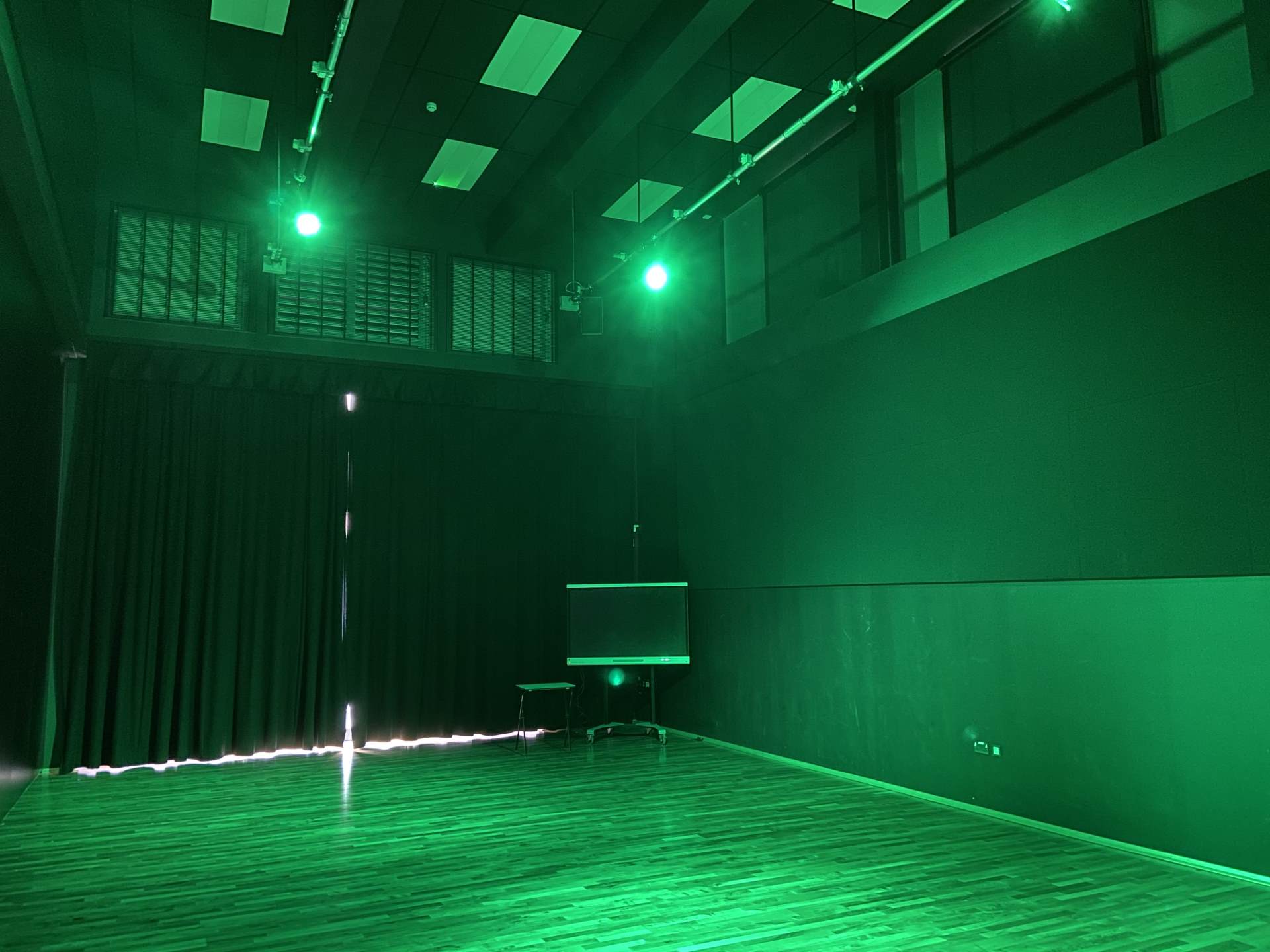 We have a highly experienced Lead Teacher for Drama who has developed a passion within the students for performance. We regularly have over 100 students auditioning for the annual school play, and have produced captivating performances of 'A Midsummer Night's Dream', 'Goodnight Mr Tom' and 'Nicholas Nickleby'. We have also run educational visits to The Royal Ballet production of Giselle; Jack and the Beanstalk at The Hammersmith Lyric Theatre; War Requiem by the English National Opera at the London Coliseum. In early 2020 we were invited by the ENO to perform a piece of our own design at the London Coliseum involving 20 of our students across a range of acting, musical and technical roles.
We have strong links with Hounslow Music Service who provide peripatetic music lessons for our students in a range of instruments, and where possible we always look to incorporate live musical performance within our school productions. During the Summer Term 2020, our Director of Music worked closely with the Director of Music at The Green School for Girls to produce a Virtual Summer Concert with students providing submissions from home. The outcome was an amazing virtual concert that helped to raise spirits across our community during a difficult time for everyone.
New for 2020
Our brand new Music Suite includes two teaching rooms fully equipped with iMac's that run Logic Pro and are linked to keyboards, allowing students to develop their compositional skills both in lessons and through co-curricular clubs. We also have 3 dedicated Music Practice Rooms that cater for our peripatetic music tuition, and have the technology to allow teaching via video conferencing.
We have two sets of Steel Pans and our Director of Music is using his personal expertise with this instrument to develop the teaching of steel pans within the Borough of Hounslow.
Creative Arts Clubs
The artistic and creative talents of our students have been supported through their Graphics and Art lessons over the past three years. This love of creativity has fed into projects such as 'Race for the Line' which is a rocket propelled race car project that our Year 7 students take part in annually, and compete at a local and regional level.
In October 2019, The Green School Trust were invited by Hounslow Council to be involved in an environmental project to renovate a bridge that sits across the canal by Brentford Docks. School students in Year 8 from both The Green School for Boys and The Green School for Girls were selected to work with local artist, Susie John, to design panels for bridge, one side focusing on local History and the other on local wildlife, to link the bridge into the landscaping around the canal below and the London Road.
This was an exciting project because the students involved will be leaving a legacy in their local community for decades to come.
New for 2020
We have creative arts projects running this term with a focus on Black History Month and a Green School Trust chrismas card competition. We will continue explore opportunities to support our local community within the Arts and give students the chance to experience new skills in the classroom and beyond.
We are also involved in projects with the University of West London and CISCO, that will help our students to understand how creativity expands into the workplace.
Other co-curricular opportunities
Alongside the opportunities mentioned above, we continue to seek to provide both functional and engaging activities for our students including weekly clubs with a focus on supporting and developing Homework, Literacy, Faith, Reading and much more.