The CIRCLE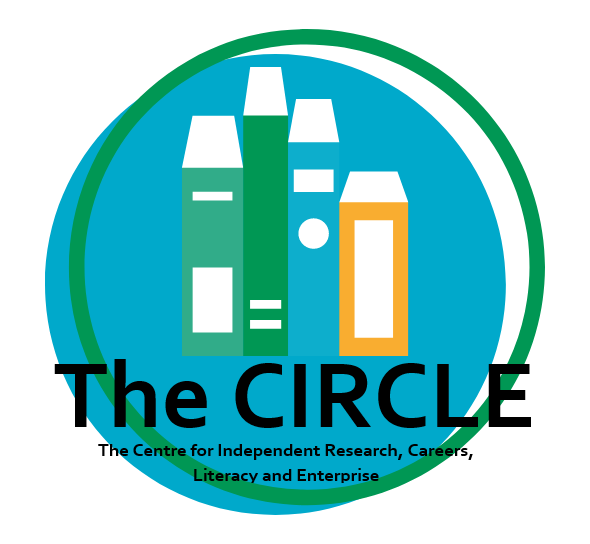 (Centre for Independent Research, Careers, Literacy and Enterprise)
The CIRCLE is available for use by all students to study, complete home learning, select and borrow books and revise.
Opening Times
Monday - Friday 8 am – 4.30pm
Formerly known as the Reading Corner, we now have a purpose built library full of books, space to reflect and escape into a good book, and be part of a community of like-minded students who enjoy reading. Whether you love reading, or still trying to find the right book, you have come to the right place.
Resources
The CIRCLE has a variety of resources: fiction and non-fiction books; journals; periodicals; and revision guides. There are also IT facilities available which are used during lessons and for home learning during break, lunch and after school.
Borrowing
Students are allowed to borrow four books for two weeks at a time but these can be renewed if necessary
If for any reason the book is overdue, a notice will go on the tutor notices to remind you to return or renew it. An Overdue policy is in place, failure to bring the book back will result in a Learning Meeting and further to that you will receive an email home and you will be charged to replace the book if lost or damaged.
You do not need to bring the book with you to renew it but you must renew it before the date it is due in. An Overdue policy is in place, failure to bring the book back will result in a letter home and further to that, and you will be charged to replace the book if lost or damaged
Borrowing is encouraged over October, February and May Half term
Code of Conduct
The CIRCLE is a place of learning where you can study/read in complete silence
Use the printer after school only
Please follow the Code of Conduct at all times
Please respect and treat books with care
Remember, if there is a something you want but don't see, please ask the Librarian
Read Beyond Your Grasp